I was going to write an objective review but it's just not possible, I'm too much of a fan, so instead here's a brief list of my highlights...
Seeing the Kansai Yamamoto costume at the entrance and seeing that it had fastenings down the arms. Reading that it was hot and uncomfortable to wear on stage.
2. The Kansai one legged knit jumpsuit. Fancy thinking about putting a rock star in a patterned knit?
3. Listening to Starman on headphones while reading Bowie's handwritten lyrics.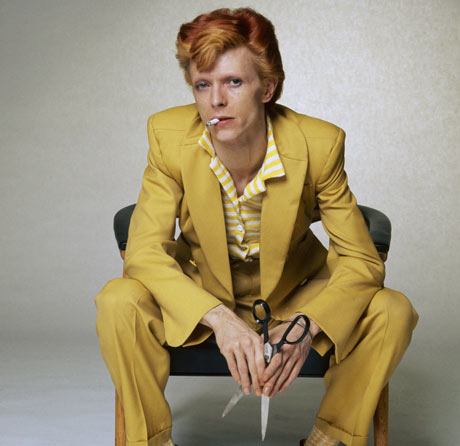 4. This Terry O'Neill image
5. The McQueen coat
6. Those huge floor to ceiling screens near the exit. Impossible not to sit and wait for Jean Jeanie to come round just one more time.
David Bowie Is, 23 March – 11 August 2013. The V&A has been given unprecedented access to the David Bowie Archive to curate the first international retrospective of the extraordinary career of David Bowie. David Bowie is features more than 300 objects that include handwritten lyrics, original costumes, fashion, photography, film, music videos, set designs and Bowie's own instruments. http://www.vam.ac.uk/content/exhibitions/david-bowie-is/