Two dresses from the V&A collection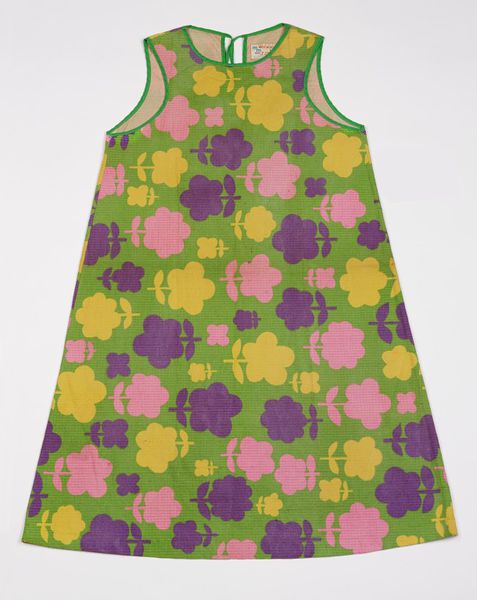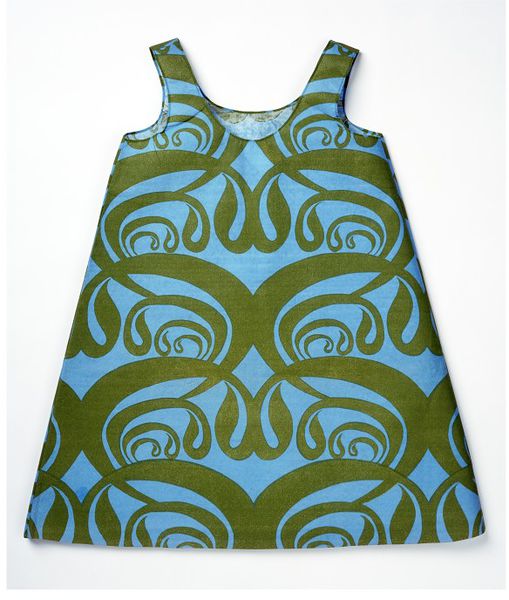 In the mid sixties manufacturers experimented with bonded fibre which was at the time was used for medical and industrial work wear. The fashion industry couldn't resist having a go with it! In London the firm Dipso sold psychedelic paper dresses which were marketed as throwaway fashion –they could however be washed 3 times before they fell apart.
In 1966 US firm Scott Paper Co. offered paper dresses for the bargain price of $1. The disposable dress was of a flexible triple-ply, fire-resistant paper reinforced with rayon scrim. The Scott Paper dresses could be worn 4 or 5 times before disposal!
Ossie Clark and Celia Birtwell's dress for Ascher Ltd has a look of the prints produced by Paul Poiret's Martine workshop.
For more information on paper dresses
Accessories were also made from paper. This paper bag from the V&A collection is one example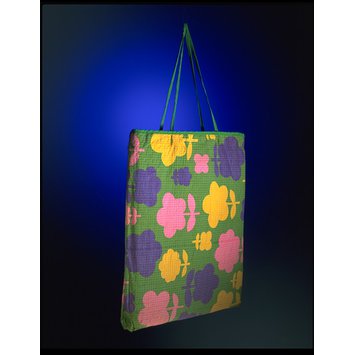 In February 2013 I gave a talk on fashion in the 1960s and 70s to members at Brighton Museum and some other items made from paper were mentioned by the audience. There were several experiences of paper knickers (not always good!) and apparently nightdresses made from paper were always useful to have in the house for guests.