I love to think that the thirties were all about romance and glamour, well maybe that's best left to the movies but it was a time for leisure and that meant clothes fit for purpose.
Worthing Museum have some lovely beach pyjamas.

Beach pyjamas were designed to be worn for relaxing on the beach rather than for bathing. They became popular with fashionable women in the 1920s and 1930s.

They were loose fitting, two- or three-piece suit, sometimes with a haletr neck top. They provided an early opportunity for women to wear trousers, although they were often cut so wide and loose that at first glance they seemed like long skirts.
This sketch from the V&A collection is by
Victor Stiebel (1907 - 1976). Although pyjamas were casual wear, this sketch shows how the concept could adapt to more sophisticated occasions.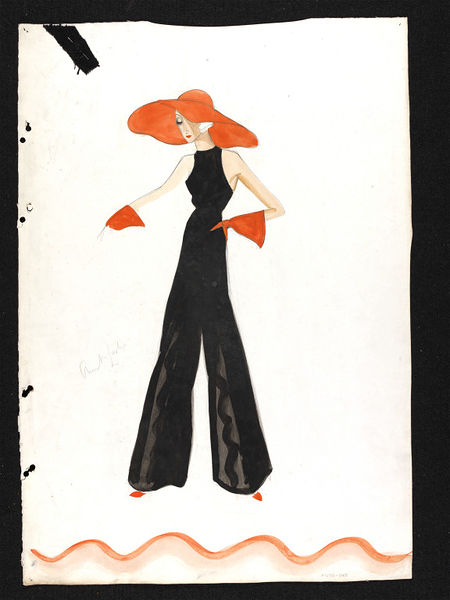 For some British glamour 'The Lambeth Walk' and 'The Palais Glide' look like fun and can be seen in action at The Locarno Ballroom in Streatham
http://www.britishpathe.com/
I love that the men wear special pearly king style hats just for The Lambeth walk